The great thing about staying with us is you will get the most out of your Florida Keys vacation. Key Largo Cottages is an ideal home base from where travelers can get to explore all the Keys has to offer. Inside or outside our property, you will never run out of things to do! Check out these activities that you can enjoy while staying at Key Largo Cottages.
Kayaking
You can enjoy our free kayaks and kayak to a nearby sunken boat, a deserted island, or head to the mangroves with cool canals, iguanas hanging in the trees above you, manatees and 120 pound tarpon fishes below you. Also just to the north of us you can kayak up to one of our local Watering Holes with a RESTAURANT on top of it.
If your kayaking thirst is for something more enduring and you are in shape to kayak 2 miles each way, (most guests sail towing kayaks) check out Key Largo Cottages' Mangrove Jungle Tour!
This is a self guided kayaking/sailing adventure that you, your family, and friends will love (we provide the charts and local knowledge). The Mangrove Jungle Tour consists of sailing or kayaking a few miles into the Everglades (we also teach sailing). Then if you sailed, anchor your boat, jump into your kayaks, and start kayaking into the canopy maze of mangroves abundant with tropical birds, reptiles, and more (no alligators that we know of…). Explore the water trails that will lead you into a secret Indian spot called the "Hidden Lake" where the Florida manatees can be found.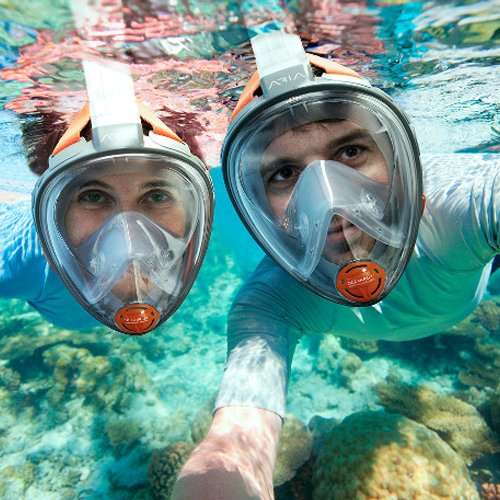 Sailing
Sail around the Florida bay, explore some uninhabited Keys and Florida Everglades islands, or sail to local attractions like Dolphin Cove, parasailing, jet ski/powerboat rentals or the place were the movie "Key Largo" with Humphrey Bogart was filmed (a local's hang out) and many restaurants within the 2 to7 miles north of us range!
Our Florida Bay and Everglades sailing adventures include sailing to small island with a sandy beach and experiencing a mud bath in the middle of the the place (no extra charge for the mud bath …LOL ) . You may also chance upon sailing with the dolphins on your way to this slice of paradise !
With our free 22' sailboats you can sail all you want all day long sun up to sun down! We provide you with charts and tips on places worth sailing to like our our Mangrove Jungle Tour.
Sailing lessons can be provided for all interested in learning how to sail or would wish to polish their sailing skills. For bareboat or captained chartering please call us 305-451-3438 or click here. At Key Largo Cottages, we provide all your vacation needs!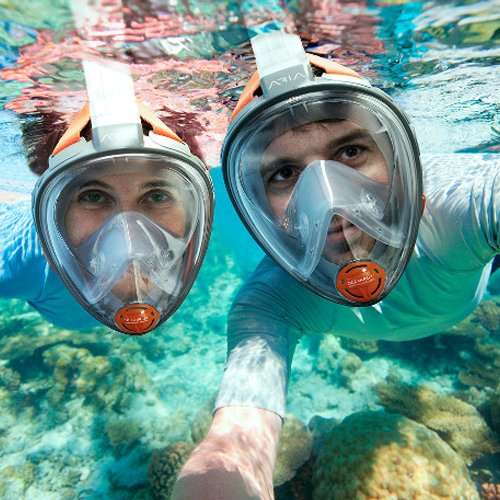 Snorkeling
This is a must do for the whole family! The water around our docks is clear and safe for you to snorkel and swim in. It is also abundant with fish, beautiful shells, starfish, and and some corals. There are also many places to kayak and snorkel around like our bay side sunken boat or ocean side coral reefs. What's more? You may experience a manatee visit on our docks! Have a blast observing these gentle Florida creatures. Your snorkel gear is provided for free.
You can also book our ocean-side snorkeling and sailing charter where you can snorkel on the best reefs Key Largo has to offer.
Scuba Diving
Key Largo is the Diving Capital of the World. We have some of the best diving spots that you shouldn't miss, from great coral reefs to sunken WW2 ships, this is a diving paradise! Key Largo Cottages has a Dive and Stay Package for divers out there. Check our diving packages here.
Fishing
For something idyllic and relaxing you can go fishing right on our docks with the fishing gear that we provide. Enjoy a good catch with a great sunset view while Barbequing up the nights dinner at our waterside tiki hut.
Cycling
We have bicycles on site that you can use for free. Key Largo is a bicycle friendly place where you can explore nearby attractions, parks, and cycling trails. So get a good morning exercise in Key Largo, cycle around, breath fresh air, explore…!
Nearby activities
As your hosts, we also share with you our local Keys knowledge and point you to the spots worth visiting while you are in the Florida Keys.
More Stuff to do
Sail, kayak, cycle, walk or drive to nearby bay side restaurants, all are within easy reach. There is a variety of food here of every kind that will satisfy your appetite! We also give out discount diner coupons on some Key Largo restaurants.
It is our commitment to make sure that you will have a fun vacation full of good memories to last you a lifetime. Just contact us and we will help you start planning your stay. We would love to share with you our little piece of Keys paradise called Key Largo Cottages at the Key Lime Sailing Club! We are easy to reach, hard to forget…